Welcome to Dianes Knitted World!
Hi.My name is Diane and I have been a knitter for over 20 years. My grandmother taught me when I was about 10-12 years old. It was very difficult for me to learn because I am a lefty and grandma knitted right-handed. Now knitting right-handed is second nature to me. I inherited all of grandma's knitting supplies when she died. I think she would be proud of what I can knit now. I hope you find the links and patterns useful. I am planning in the future to showcase of my projects. Thanks for visiting!

Facebook Group: Dianes Knitted World (group created on 09/22/2014) Please consider joining.


Latest News & Updates
09 July 2007: I have been knitting up a storm lately. Mostly knitted toys. Check my 2007 Project links to see pictures.
25 September 2007: I participated in my first craft show of the year this past Saturday. I did very well. Sold many washcloths. Couple of hats and slippers and a dog sweater.
15 January 2008: I am still knitting. I have been to a couple more craft shows. I have knitted many items. Just to let you know that I am still here.
07 February 2008: With the American Gerbil Society Gerbil Show coming up in May in Nashua, NH, I have been knitting up knitted mice and rats to sell or give away as door prizes. I have been getting my little gerbils ready for the show. Tameness of the gerbil holds many points. Also moved my spiritpage to this domain to better manage the page.
17 February 2008: I found a pattern for knitted gerbils. I have been knitting them up for the gerbil show.
02 June 2008: Gerbil Show huge success in May. Gave away and sold many knitted rats, gerbils and mice. All my knitted items that you see pictured around the site are for sale. Email me if you would like to order. I use Ebay to put my items up for sale. I have been knitting baby sweaters and baby hats lately.
04 April 2009: New Pattern Posted. Knitted Rat Snuggie.
10 Nov 2009: Decided to change Name to Squeaky Knitting for my love of knitting and gerbils.
09 December 2009: Just opened my Etsy Store. Just started filling it with Gerbil and Hamster Knitted Goodness. Go check it out. Link on the left.
16 December 2009: Did some page moving around. Moved some stuff from my old site to this domain.
19 January 2010: I am on a knitting podcast!! I did a phone interview about my knitted gerbils and my real furkids. My interview starts about 10 minutes into the podcast.
10 April 2010: Added a new page listing my knitted items from my Etsy Store. Updated my website banner. My knitted gerbils were recently featured in a local New York Paper. Link to the PDF.

13 November 2010: Added a new slipper pattern on the patterns and project page.
02 February 2011: Added the needle conversion chart on the main page.
15 July 2011: Added Gift Baby Set Knit Pattern. Changed front gerbil picture.
06 October 2011: Added Craft Show Schedule for 2011
05 September 2012: Moved my Gerbil Colors to this site. Moved my patterns page to this site.

August 2014: Updated the patterns page. Added more patterns
22 September 2014: Added a Facebook Group as an extension to this site.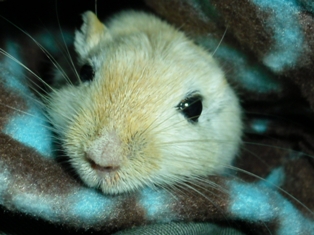 Page Created on 09 July 2007. Updated August 2014